Contents
Quite simply, a timber frame home has its inner shell constructed from timber. This distinguishes a timber frame build from a traditional build. The wall panels, flooring and roofing are fixed to a timber frame to provide a sturdy structure, around which, the external walls are built.
The following diagram illustrates a cross-section of a wall in a timber frame home: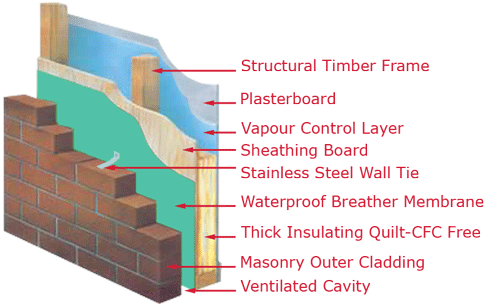 * Timber frame homes are as quiet and durable as traditional builds.
* Compared to traditional builds, Timber frame homes are faster to build, are easier to heat, require no drying-out time and have perfect walls.